Contact Ad Magic
It is so easy to contact us these days.
You can call our toll free number to speak to someone about Custom Playing cards or other promotional items.
The number is easy 888 423-6244 – Also 888 4 Ad Magic which is actually not that easy to spell out on the iphone as I have discovered so therefore the value of the vanity nummer is slightly diminished in my eyes – although the monthly fee certainly has not gone down

.
You can call our 24/7 – if we answer it we are still working – cell number which is 973-713-5155.  Yes I am the probably the only existing owner of a company of this type that publishes her cell number on the internet.  Let me just say this – when it is 11:30 on a Wednesday night in NJ – which is where we are located – and you are in CALI working late at 8:30 when your boss or your partner pops into your office and says listen I need 500 giveaways for a trade show Saturday morning – you can do that right?  You will be SO  glad I am still answering that phone that you won't even BOTHER to think- how crazy is she to be taking calls at this hour.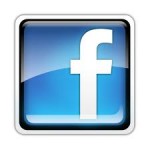 You can try the new facebook page -   or email us - or text directly to 973 713-5155.
Or fax us – I almost forgot about the fax – yes we still use it – Fax number is 973-448-1795.
  linked in  and
twitter  and by the end of this year there will probably be ten more.
Oh and we have some videos (and original music) on Youtube about the custom playing cards and custom poker chips too.So many great ways to communicate – this is a great time and 2012 is already a great year – even if it IS the end of the MAYAN calendar. . . and there was a devastating movie made about it – and it's an election year.
Please feel free to use ALL these ways to contact us.  We are happy to get the calls and emails and texts and face book likes and tweets and linked ins and even old fashioned MAIL.  Even though we take simple and secure online payments now and there is hardly any reason to send us mail – our headquarters are located at
Ad Magic Inc, 125 Main Street, Netcong, NJ 07857   973-448-1766  -    888-423-6244  -     fax 973-448-1795