Custom Playing Cards
in Four Color Process
and Photo Playing Cards


Download a Template for Custom Playing Cards and Personalized Playing Cards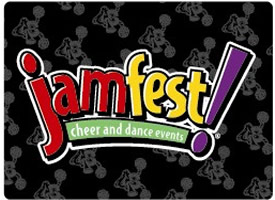 Your custom playing cards can be manufactured as photo playing cards cards from a color photograph,four color process playing cards from your full color art, or a combination of both. Photo playing cards should be set up in a file with no gridlines or guides and exported as a tiff or eps file at a minimum of 300 dpi resolution to size. Templates for the layout of both photo playing cards and custom playing cards printed with four color process artwork are available at this link.
Photo playing cards art guidelines and templates.
IF YOU NEED HELP WITH ARTWORK PLEASE EMAIL US.

Call to 888-423-6244 to confirm exact pricing - or EMAIL US

Full Color and Personalized Photo Playing Cards are Manufactured by Ad Magic Promotional Advertising and come in every shape and size! The two sizes that most people are familiar with are 1. custom poker decks size which measure 2.5 x 3.5
and
2. custom bridge decks size which is 2.25 x 3.5.

Custom shaped playing cards in hexagon, circle, rectangle, oval and many other shapes are also available as photo playing cards!
Whether you are looking for full color photo playing cards, four color process logo or special design playing cards, or custom playing cards with a combination of both, photo playing cards by Ad Magic will reproduce your photo or artwork in vivid color.

We have the unique ability to get your custom playing card order done in as little as 2 when you need it really fast - and your playing cards are printed with the finest quality custom playing card material available in the world. We only offer high quality materials. This high quality material has a carbon center and you cannot see through the cards when they are held up to the light. There are many other companies who manufacture their playing cards on regular card stock. Our playing cards have always been made with genuine custom playing cards stock andour personalized playing cards all feature quality that is comparable to customized bicycle playing cards.
Custom playing cards may be created as:
photo playing cards
customized foil stamped playing cards in both bridge and poker size,
a company logo,
custom faces,
custom shapes such as circles - hearts - squares and miniatures
to name a few types of custom playing cards with special shapes
custom playing cards tuck boxes in one to full color
custom poker cases in both aluminum and wood with customized poker chips
custom playing cards with your name or a loved ones name in a special design at no extra charge
a black and white old retouched photo
and many many more custom playing card designs!!

With over 20 years experience in the Custom playing cards field, our staff at Ad Magic has hundreds of thousands
of Custom Playing Cards for some of the largest companies in the world -
as well as for individuals celebrating a speciall occasion, like a wedding, anniversary, birthday or Bar Mitzvah.
We lay out most custom playing cards in-house and you will find that our art charges are very reasonable -
whether you need to custom design a playing card deck from scratch, or just create a one color imprint.
Ad Magic responds quickly to all requests, many times within the hour.
Please call us for your playing card needs. You will not be disappointed in our work.
Call us Toll Free at 1-888-423-6244 or email us today!
Custom Printed Playing Cards are an inexpensive yet hip and edgy way to put your logo in the hands of your target audience.
Custom playing cards are a memorable promotional custom business gift that will last for years to come.
Our list of happy custom playing cards clients proves that we have the abillity to deliver a quality product, on time and fully designed to your specifications with the best customer service in the business and a true love for what we do.
Call Ad Magic at 973 713 5155 for rush orders or 888 423 6244 for normal orders. Someone is always available to help you or to return your call quickly. We want to make your RUSH orders happen and we have the capabilities to do so - Our in house design staff is available top you 7 days a week - we are often creating art from scratch when necessary.

Custom Photo Playing Cards for Corporate Promos Call 888-324-6244 or
email us now for your own custom playing cards mockup!
Need to present for a meeting? We will proof for you.
ALL CUSTOM PLAYING CARDS SAMPLES SHOWN ARE MANUFACTURED AS
PLASTIC COATED PERSONALIZED PLAYING CARDS WITH CASINO QUALITY
COMPARABLE TO CUSTOMIZED BICYCLE PLAYING CARDS!
Call or email for your custom playing cards pricing today.
Get a proof THE SAME OR THE NEXT DAY.

We can take your custom logo and put it on any custom or stock background to make a truly unique deck of photo playing cards, personalized playing cards or custom playing cards for any occasion.
We also specialize in custom poker chips, personalized poker chips and custom poker sets.



return to custom playing cards personalized playing cards home page

We have a GREAT deal going on right now for photo playing cards
orders of 10 to 500 decks!
EMail now for special pricing